Arab Bank
Find contact information of Arab Bank: official web-site, address, phone numbers, products, reviews about bank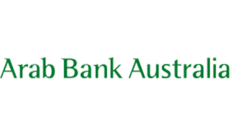 Bank group:
Head office's address:
Exchange Centre, 7/20 Bridge St, Sydney NSW 2000
Contact center:
61-2-9377-8900
Mail address:
P.O. Box N645 Grosvenor Place Sydney, NSW, 1220
Bank Details:
Web-site:
www.arabbank.com.au
Arab Bank network:
More about bank
Arab Bank Australia has been operating since 1986 and has grown in strength each and every year. The Bank has developed a suite of banking and financial services and products that are regularly recognised amongst the best in the country. With nine branches across Sydney and Melbourne and a team of highly skilled and experienced individuals, the Bank has developed expertise in a number of industries and product categories, particularly in the areas of property, everyday banking and international trade in the Middle East/Northern Africa region. Arab Bank Australia is a wholly owned subsidiary of Arab Bank plc, the first private sector financial institution in the Arab world, with over 80 years of experience. Arab Bank has the largest Arab Banking branch network in the world with over 500 branches across 30 countries spanning 5 continents. Arab Bank has operations in all the key worldwide financial centres including London, New York, Dubai, Zurich, Singapore, Geneva, Paris, Frankfurt, China, South Korea, Sydney and Hong Kong.
Personal services
Business services
Give feedback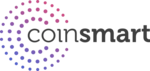 The Most Trusted Way to Buy Bitcoin