Bank details in Australia
Bank details: our directory makes it easy to find SWIFT (BIC) code, BSB code, Financial institution code, BSC (Sort code), Stock code, ABN of Australian banks
Search for bank details alphabetically:
What are bank sort codes and other bank details?
You are on the pages of the directory "Bank details". In this section of the site, we have collected the most important details of Australian banks. Using the alphabetical index and clicking on the name of the bank, you will find out the following information about it: full name of the bank; SWIFT (BIC) code, BSB (Bank State Branch) code, Financial institution code, BSC (Bank Sort code is a unique identifier of the individual branch or bank office where a bank account is held), Stock code, ABN (Australian Business Number), AFSL (Australian Financial Services Licence ) / ACL
This information is very important, especially when you need to provide bank details if someone is transferring money to you from overseas. It should be noted, that the payers in certain countries may require you to provide IBAN. Australia does not use IBANs. That's why you need to combine BSB and account number.
In addition, there are other cases when you need to know the bank details (pension payment, social benefits, etc.). Therefore, we recommend that you search for details of Australian banks using the Bankchart.com.au directory.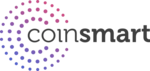 The Most Trusted Way to Buy Bitcoin