Financial companies of Australia
Search for contact details of financial services companies in Australia. Here you can find a list of local financial organizations near you
We suggest that you familiarize yourself with the directory of Australian financial companies. All organizations that are engaged in financial activities are grouped by type. Financial organizations offer their services to individuals and legal entities. All firms are also grouped by city. With our directory you can quickly find the right financial company in your city near your location.
After selecting the type of company and city, you will see the name, address, phone numbers of organizations. Using the search on the map, you can find the exact location of the company, see the nearest company near you.
The company page contains full reference and contact information: address, phone number, hotline, e-mail, official website, description of activities. Use our directory of financial companies, read reviews about organizations!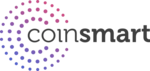 The Most Trusted Way to Buy Bitcoin