About the company
About the company Prostobank Consulting
The company "Prostobank Consulting" is engaged in marketing research in the field of banking services since 2006. We regularly publish the research results on the company's websites in the respective ratings and reviews. In addition, our specialists develop modern services and calculators with which you can make the necessary financial calculations and operations.

The company's history and mission
The mission of the company is traced in the history of its creation. In 2006, Leonid Krasavtsev, CEO of Prostobank Consulting, decided to help a colleague choose a mortgage loan. He conducted a small study, comparing lending conditions and real rates (including all fees) for banks 'loan programs. Thus, he helped a colleague to choose the most profitable loan for her apartment. After that, he decided to create an Internet portal where everyone can choose the best banking or financial services.
The mission of the company is to make the banking market transparent and understandable for all our clients. In the ratings of banking services, we calculate the real lending rate, explaining to visitors the pitfalls, hidden fees of Australian banks and financial companies. In our articles, we tell how to choose a loan correctly, where it is better to open a deposit, how to use a credit or debit card, etc.
Thus, the main goal of Prostobank Consulting is to increase the financial and banking literacy of the population by comparing and analyzing the offers of banks and financial companies in Australia.
Today, Prostobank Consulting has more than 20 portals on financial and popular topics in 8 countries: Australia, Canada, the USA, Great Britain, Russia, Ukraine, Belarus, and Kazakhstan.
Our business principles:
professionalism - we professionally and independently analyze the banking market, providing objective information;
speed and perfection - we keep up with the times and provide the most timely and high-quality information on banking services;
partnership - we treat our customers as partners and are interested in long-term cooperation;
non-standard approach - we offer non-standard solutions to standard problems;
wise and effective strategy - we know and understand the needs of our customers and try to anticipate what they will need in the future;
confidentiality - any commercial and private information is confidential information for our company and is not subject to disclosure, under any circumstances.
Thanks to our extensive work experience and professional team (you can find out more about Prostobank Consulting specialists here) we have a large and up-to-date database of banking and financial services of Australian banks. Moreover, we know all the details of banking services and monitor the financial market. Therefore, visitors to our online projects have the opportunity to use our ratings and services for free.
You can contact us by email: info @ prostobank.com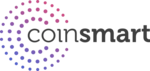 The Most Trusted Way to Buy Bitcoin