Australian Area Code List
List of area codes for all cities in Australia. We provide information about Australia's country and area telephone codes. Convenient search by name and number
Cities of Australia and phone codes
We bring to your attention a directory of telephone country codes of Australia. On this page we have collected all phone codes. Therefore, if you need to call another city on a landline phone, use the area code and the subscriber's phone number. For the convenience of searching, the names of all cities are sorted alphabetically. Australia uses eight digit local phone numbers preceded by a two digit STD area code.
In addition, there are situations in life when you need to determine from which city the subscriber called. To search for such information, press "Ctrl + F" and enter the area code (the first digits in the subscriber's number). Thus, you will recognize the city name by the telephone code.
We remind you that the Australian country code is 61. When calling from outside Australia, leave out the leading 0 from the STD area code or from the mobile telephone number.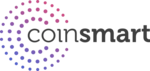 The Most Trusted Way to Buy Bitcoin