Finder postcodes of suburbs in Australia
Find out the postcode of any town or suburb of Australia. Convenient search zip codes by name and number
Postcodes of suburbs and towns
Lists of Postcodes by towns and suburbs
What is the postcode? Postcodes are used in Australia to sort and send mail to the correct address. That's why Bankchart.com.au has collected postal codes of all cities and suburbs of Australia. To search for the zip code, you must select a city using the alphabetical index.
Alternatively, you can use a reverse search to find a city by postal code. To do this, press the "Ctrl + F" key combination on the keyboard, enter the index number and press Enter. After that, you will find out which city this index belongs to.
Find out new postal codes of Australian towns! Our team regularly updates the directory, all data are current.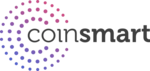 The Most Trusted Way to Buy Bitcoin