Suncorp Bank
Find contact information of Suncorp Bank: official web-site, address, phone numbers, products, reviews about bank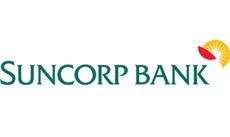 Bank group:
Head office's address:
Brisbane Square, Level 28, 266 George Street Brisbane, QLD 4000
Mail address:
Suncorp PO Box 1453 Brisbane QLD 4001
Bank Details:
Web-site:
www.suncorpbank.com.au
More about bank
Suncorp Bank is Australia's leading regional bank and a core part of the top 25 Australian Suncorp Group. The Bank provides a strong suite of personal, business and agribusiness deposit and lending products through an expanding national network of 240 branches and 2200 ATMs, as well as its award winning internet and phone banking systems. As the genuine alternative to the major banks, Suncorp Bank prides itself on customer service, delivering the big bank capability with the genuine care and personal service of a small bank. Established in 1902, Suncorp Bank has built deep connections with customers and communities throughout rural, regional and metropolitan Australia, and remains committed to supporting their growth.
Personal services
Business services
Answers to popular questions from bank customers of Suncorp Bank
Give feedback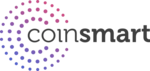 The Most Trusted Way to Buy Bitcoin