RACQ
Find contact information of RACQ: official web-site, address, phone numbers, products, reviews about bank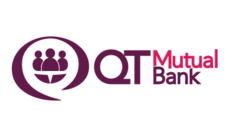 Head office's address:
Level 10, 60 Edward Street, Brisbane QLD 4000
Contact center:
13-19-05
Mail address:
PO Box 929, Fortitude Valley QLD 40060
Web-site:
www.racq.com.au
RACQ network:
RACQ in social networks:
More about bank
The Royal Automobile Club of Queensland Limited (RACQ) is a motoring club and mutual organisation, providing roadside assistance, insurance, travel, finance and other services to its Queensland members. It is a member of the Australian Automobile Association. The RACQ Insurance, its insurance arm, is one of the largest providers in Queensland. Its bimonthly magazine, The Road Ahead, has the highest circulation of any magazine in Queensland with 887,630 paper subscriptions and 165,000 online subscribers.
Personal services
Business services
Give feedback
Funny video
2-year-old kid likes to throw. Look what happened when his parents bought him a basketball ring!