Bendigo and Adelaide Bank
Find contact information of Bendigo and Adelaide Bank: official web-site, address, phone numbers, products, reviews about bank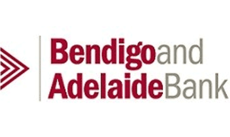 Bank group:
Head office's address:
The Bendigo Centre
Contact center:
1-300-361-911
Mail address:
The Bendigo Centre PO Box 480 Bendigo Vic 3552
Bank Details:
Web-site:
www.bendigobank.com.au
More about bank
The origins of our Bank began more than 150 years ago in two great Australian communities, Bendigo in Victoria and Adelaide in South Australia. Bendigo Bank and Adelaide Bank both started out as building societies, driven to help Australians buy their own home. Our Bank is now a top 60 ASX listed company, owned by more than 90,000 shareholders. We have more than 6,500 employees, who serve about 1.5 million customers in more than 500 communities Australia-wide. Our Bank operates a number of brands which offer a diverse range of products and services that can satisfy all our customers' needs and wants.
Personal services
Business services
Answers to popular questions from bank customers of Bendigo and Adelaide Bank
Give feedback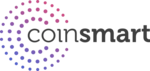 The Most Trusted Way to Buy Bitcoin