Bank of Melbourne
Find contact information of Bank of Melbourne: official web-site, address, phone numbers, products, reviews about bank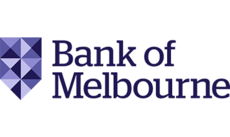 Bank group:
Head office's address:
Tenancy Gd63 211 La Trobe St. Melbourne VIC 3000
Mail address:
Tenancy Gd63 211 La Trobe St. Melbourne VIC 3000
Bank Details:
Web-site:
www.bankofmelbourne.com.au
More about bank
Our mission is simple: to prove we are more than just the Bank of Melbourne, we're the bank for Melbourne. We're Victoria's local bank. We have 97 branches spread around Victoria, with our headquarters and call centre located in the heart of Melbourne's CBD. All our branches and corporate banking centres are staffed by locals. We're a bank, but we're not just here to provide financial support. We continue to make considerable investments in the local economy, whilst also supporting and strengthening the local community through initiatives like the Bank of Melbourne Neighbourhood Fund. As the only bank born of this city we are passionate about the state of Victoria and the city of Melbourne. This city, this state... it's our factory, our workshop. We're a city of doers, creators and makers. And whatever it is you want to make, we want to help you make it. Because we're here to help you get there. Inspired by the ambition, passion and innovation that fuels this great state, we've created a new campaign that celebrates the 'Makers of Melbourne'. Starring fifty of our very own customers, it is another example of how we are supporting the Victorian people and businesses that bank with us. We hope you'll enjoy the Melbourne Made campaign.
Personal services
Business services
Answers to popular questions from bank customers of Bank of Melbourne
Give feedback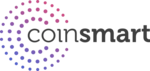 The Most Trusted Way to Buy Bitcoin