American Express
Find contact information of American Express: official web-site, address, phone numbers, products, reviews about bank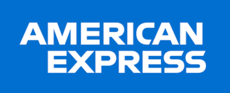 Bank group:
Head office's address:
Sydney
Bank Details:
Web-site:
www.americanexpress.com/australia
American Express network:
More about bank
The American Express Company, also known as Amex, is an American multinational financial services corporation headquartered in Three World Financial Center in New York City. The company was founded in 1850 and is one of the 30 components of the Dow Jones Industrial Average. The company is best known for its charge card, credit card, and traveler's cheque businesses. In 2016, credit cards using the American Express network accounted for 22.9% of the total dollar volume of credit card transactions in the US.[5] As of December 31, 2017, the company had 112.8 million cards in force, including 50 million cards in force in the United States, each with an average annual spending of $18,519. In 2017, Forbes named American Express as the 23rd most valuable brand in the world (and the highest within financial services), estimating the brand to be worth US$24.5 billion.[6] In 2018, Fortune ranked American Express as the 14th most admired company worldwide, and the 23rd best company to work for.
Give feedback