WestLB AG
Find contact information of WestLB AG: official web-site, address, phone numbers, products, reviews about bank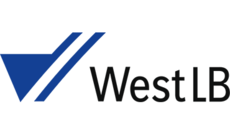 Head office's address:
Level 5, 7 Macquarie Place
Phone:
61-2-9777-9900
Fax:
61-2-9777-9911
Web-site:
www.portigon.com
WestLB AG in social networks:
More about bank
WestLB AG - derived from Westdeutsche Landesbank, i.e. Western German state Bank - was a European commercial bank based in Düsseldorf in Germany which was partly owned by the German state of North Rhine-Westphalia. German state banks are a group of state owned banks unique to Germany. They are regionally organised and their business is predominantly wholesale banking. As of 30 June 2012 WestLB was downsized and Portigon Financial Services AG became the legal successor of WestLB.
Give feedback
Funny video
2-year-old kid likes to throw. Look what happened when his parents bought him a basketball ring!