Standard Chartered Bank
Find contact information of Standard Chartered Bank: official web-site, address, phone numbers, products, reviews about bank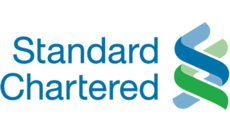 Head office's address:
345 George Street, Sydney NSW 200
Phone:
61-2-9232-9315
Mail address:
PO Box 7042, Sydney NSW 2001, Australia
Web-site:
www.sc.com/au
Standard Chartered Bank network:
Standard Chartered Bank in social networks:
More about bank
Standard Chartered PLC is a British multinational banking and financial services company headquartered in London. It operates a network of more than 1,700 branches and outlets (including subsidiaries, associates and joint ventures) across more than 70 countries and employs around 87,000 people. It is a universal bank with operations in consumer, corporate and institutional banking, and treasury services. Despite its UK base, it does not conduct retail banking in the UK, and around 90% of its profits come from Asia, Africa and the Middle East.
Give feedback
Banking reviews to your e-mail!