Portigon AG
Find contact information of Portigon AG: official web-site, address, phone numbers, products, reviews about bank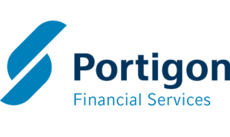 Bank group:
Head office's address:
Level 8 16 Spring Street
Mail address:
Level 8 16 Spring Street
Web-site:
www.portigon.com
More about bank
Portigon Financial Services is an independent, internationally operating service provider for the servicing of complex financial portfolios along the entire value chain. As an "end-to-end" servicer we serve, on the one hand, wind-down vehicles and banks dedicated to the liquidation or restructuring of a portfolio, and, on the other hand, institutional investors such as insurance companies, pension funds and investment funds which, in their tactical or strategic investment decisions, are able to benefit from Portigon´s comprehensive servicing experience.With our motto "rent a bank" we offer our clients a flexible service offering that varies depending on the type of service (Portfolio Solutions, Portfolio Services and Platform Services) and product (loans, securities, derivatives and liabilities). In addition to a comprehensive service for certain banking products and asset classes, we provide service modules tailored precisely to specific client needs. Portigon uses a high-performance, globally standardised and client-enabled IT platform. Building on efficient platforms and sound expertise, we ensure stable business operations for our clients and reduce operational risks.
Give feedback