Agricultural Bank of China
Find contact information of Agricultural Bank of China: official web-site, address, phone numbers, products, reviews about bank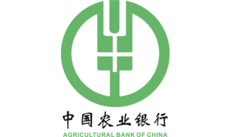 Head office's address:
Chifley Tower, 2 Chifley Square, Sydney NSW 2000
Phone:
61-2-8227-8888
Fax:
61-2-8227-8800
Mail address:
Chifley Tower, 2 Chifley Square, Sydney NSW 2000
Web-site:
www.abchina.com
Agricultural Bank of China network:
Agricultural Bank of China in social networks:
More about bank
The predecessor of Agricultural Bank of China is Agricultural Cooperative Bank established in 1951. Since the late 1970s, the Bank has evolved from a state-owned specialized bank to a wholly state-owned commercial bank and subsequently a state-controlled commercial bank. The Bank was restructured into a joint stock limited liability company in January 2009. The Bank was listed on the Shanghai Stock Exchange and the Hong Kong Stock Exchange, respectively in July 2010, which marked the completion of our transformation into a public shareholding commercial bank. As one of the major integrated financial service providers in China, the Bank is committed to catering to the needs of Sannong and capitalizing on the synergy between the Urban Areas and the County Areas. The Bank strives to expand into the international market and provides diversified services so as to become an international first-class large-scale commercial bank. Capitalizing on the comprehensive business portfolio, extensive distribution network and advanced IT platform, the Bank provides range of corporate and retail banking products and services for a broad range of customers and conducts treasury operations and asset management. Our business scope includes,among other things, investment banking, fund management, financial leasing and life insurance.At the end of 2014, the Bank had total assets of RMB15,974,152 million, loans and advances to customers of RMB8,098,067 million and deposits of RMB12,533,397 million. Our capital adequacy ratio was 12.82%. The Bank achieved a net profit of RMB179,510 million in 2014. The Bank had 23,612 domestic branch outlets at the end of 2014, including the Head Office, the Business Department of the Head Office, three specialized business units managed by the Head Office, 37 tier-1 branches (including branches directly managed by the Head Office), 353 tier-2 branches (including business departments of branches in provinces), 3,515 tier-1 subbranches (including business departments in municipalities, business departments of branches directly managed by the Head Office and business departments of tier-2 branches), and 19,702 other establishments. Our overseas branch outlets consisted of eight overseas branches and two overseas representative offices. The Bank had fourteen major subsidiaries, including nine domestic subsidiaries and five overseas subsidiaries. In 2014, the Bank was included in the list of Global Systemically Important Banks for the first time. The Bank ranked No. 47 in Fortune's Global 500, and ranked No. 9 in The Banker's "Top 1000 World Banks" list in terms of tier 1 capital. The Bank's issuer credit ratings were assigned A/A-1 by Standard & Poor's; the Bank's deposits ratings were assigned A1/P-1 by Moody's Investors Service; and the long-/short-term foreign-currency issuer default ratings were assigned A/F1 by Fitch Ratings. The Bank's outlook ratings assigned by the above credit rating agencies were "stable".
Give feedback
Banking reviews to your e-mail!