Bank Australia
Find contact information of Bank Australia: official web-site, address, phone numbers, products, reviews about bank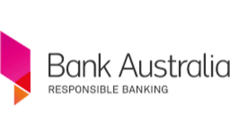 Bank group:
Head office's address:
222 High Street
Mail address:
Private Bag 12, Kew VIC 3101
Bank Details:
Web-site:
www.bankaust.com.au/personal
More about bank
We are a new kind of bank in Australia – a 100% customer owned bank. This means we put our customers first because they also own the bank. We pride ourselves on personal service and we return benefits to our customers in the form of better interest rates and lower fees. We offer banking products and services that support our customers to achieve their financial goals while also helping them take steps to live more sustainably. We offer our customers a more responsible approach to banking. bankmecu encourages our customers to connect with us and provide feedback. However, bankmecu moderates content to ensure there is no slandering, false claims or abusive language and will remove such material. We will also moderate links to external sites and if we don't endorse the content, we will remove the content. Please read, and exercise caution, when considering any external content.
Personal services
Business services
Give feedback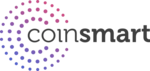 The Most Trusted Way to Buy Bitcoin