BankVic
Find contact information of BankVic: official web-site, address, phone numbers, products, reviews about bank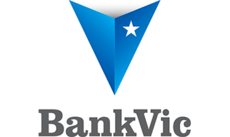 Bank group:
Head office's address:
3/215 Spring St, Melbourne VIC 3000
Mail address:
BankVic, PO Box 669, Carlton South, VIC 3053
Email:
Bank Details:
Web-site:
www.bankvic.com.au
More about bank
BankVic has provided financial services to members since 1974, and now serves over 97,000 members working in police, health, emergency and public services, as well as their families and friends. BankVic supports a wide variety of police, health and community organisations such as the Blue Ribbon Foundation and Limbs 4 Life. As a 100% member owned bank, we are not focused on profits or paying dividends to shareholders. Our members are our priority, so all profits from BankVic are reinvested into our organisation and members directly benefit from competitive products and services. Our key responsibility is to help our members to achieve a more secure financial future.
Personal services
Business services
Give feedback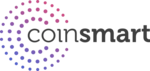 The Most Trusted Way to Buy Bitcoin