Defence Bank
Find contact information of Defence Bank: official web-site, address, phone numbers, products, reviews about bank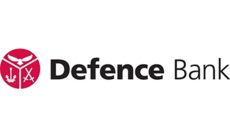 Bank group:
Head office's address:
Level 5, 31 Queen St
Contact center:
1-800-033-139
Mail address:
PO Box 14537 Melbourne VIC 8001
Email:
Bank Details:
Web-site:
www.defencebank.com.au
More about bank
Defence Bank commenced operations in March 1975 as Defence Force Credit Union Limited (Defcredit) before changing its name to Defence Bank in 2012. Today, Defence Bank has 40 branches around Australia. Unlike many other financial institutions, Defence Bank doesn't exist to make profits for shareholders. We're here to focus on your financial needs, rather than being driven to make profits for shareholders. We re-invest our profits back into the Bank to make sure we give you the service and competitive products you deserve. Defence Bank offers financial products and services to not only the Australian Defence Force, but the broader community as well. With more than 90,000 members and more than $1.5 billion in assets under management, Defence Bank is one of Australia's larger member-owned banks.
Personal services
Business services
Give feedback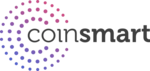 The Most Trusted Way to Buy Bitcoin