AMP Bank
Find contact information of AMP Bank: official web-site, address, phone numbers, products, reviews about bank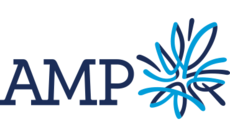 Head office's address:
2-12 Macquarie St
Contact center:
1-300-157-173
Phone:
61-2-8048-8249
Fax:
1-300-555-503
Mail address:
AMP Bank Reply Paid 79702 Parramatta NSW 2124
Email:
info@ampbanking.com.au
Web-site:
www.amp.com.au
AMP Bank in social networks:
More about bank
AMP was founded on a simple yet bold idea—that every individual should have the power and ability to control his or her life.For more than 160 years, we've dedicated ourselves to making this possible. And while we've grown and changed over the decades, one thing has remained the same—our unwavering sense of purpose to help people own their tomorrow.Today we are a leading specialist wealth management company in Australia and New Zealand, helping our customers with:financial advice superannuation, retirement income and other investment products for individuals superannuation services for businesses administration, banking and investment services for self-managed super funds income protection, disability and life insurance selected banking products, and investments in shares, fixed interest, property, infrastructure, multi-manager and multi-asset funds.
Personal services
Business services
Give feedback
Banking reviews to your e-mail!