BOQ Specialist
Find contact information of BOQ Specialist: official web-site, address, phone numbers, products, reviews about bank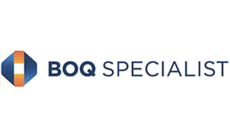 Bank group:
Head office's address:
BOQ Village, 100 Skyring Terrace
Contact center:
1300-160-160
Mail address:
GPO BOX 2539 Sydney 2001
Web-site:
www.boqspecialist.com.au
BOQ Specialist network:
More about bank
BOQ Specialist delivers distinctive banking solutions to niche market segments. Our focus, experience and dedication to our clients have enabled us to become experts in a number of professional niches. We aim to add value to and build partnerships with our clients and we have been providing specialist banking in Australia for over 20 years.
Give feedback