rediATM
Find contact information of rediATM: official web-site, address, phone numbers, products, reviews about bank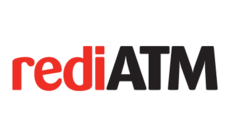 Head office's address:
39 London Circuit. 8
Mail address:
39 London Circuit. 8
Web-site:
www.rediatm.com.au
rediATM network:
rediATM in social networks:
More about bank
With over 3,000 ATMs, rediATM is one of Australia's largest ATM networks and has provided ATM access since the early 1980s.Collectively, the rediATM network encompasses more than 100 financial institutions such as NAB and BOQ and services over nine million Australian cardholders. This means our partners' cardholders can use any of the 3,000 rediATMs across Australia without receiving a direct charge fee.Cuscal owns and operates the rediATM network, and together with our network partners, is committed to continuing to deliver a safe, secure and convenient ATM channel to cardholders.
Give feedback
Banking reviews to your e-mail!