JPMorgan Chase Bank
Find contact information of JPMorgan Chase Bank: official web-site, address, phone numbers, products, reviews about bank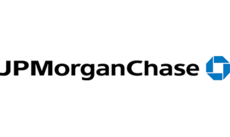 Bank group:
Head office's address:
Melbourne Office Level 31, 101 Collins Street
Mail address:
Melbourne Office Level 31, 101 Collins Street
Email:
jpmorganam.au@jpmorgan.com
Web-site:
www.jpmorgan.com
More about bank
J.P. Morgan is one of the world's leading investment banks with deep client relationships and broad product capabilities in Australia and New Zealand. As one of the few full-service and fully integrated investment banks in Australia, J.P. Morgan also provides commercial banking, asset management, treasury services and investor services. The firm's offices are located in the financial centres of Sydney and Melbourne in Australia, and in Wellington, New Zealand.J.P. Morgan's heritage in Australia incorporates a number of merged firms, including J.P. Morgan, Chase Manhattan Bank, Chemical Bank, Bank One, and Ord Minnett. Incorporating the heritage of Ord Minnett, our history in Australia and New Zealand dates back 140 years. Today the firm provides products and services to corporations, governments and institutional investors. The firm has market leadership positions across a wide spectrum of financial products and services – mergers and acquisitions, corporate strategy and structure, fixed income and debt capital markets, equity and equity capital markets, equities research, custody, fund administration, corporate banking and treasury services.
Give feedback