BNP Paribas Securities Services
Find contact information of BNP Paribas Securities Services: official web-site, address, phone numbers, products, reviews about bank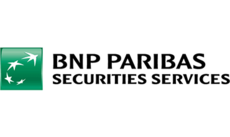 Bank group:
Head office's address:
6/60 Castlereagh St, Sydney NSW 2000
Mail address:
6/60 Castlereagh St, Sydney NSW 2000
Email:
finance@au.bnpparibas.com
Web-site:
www.bnpparibas.com.au
More about bank
BNP Paribas has been supporting the Australian economy for over 130 years. As the first major foreign bank in Australia, it was established in 1881 to finance the wool trade with Europe.Today, BNP Paribas is a European-based provider of financial services on a worldwide scale. In Australia and New Zealand, BNP Paribas has long-term relationships with the most successful organisations and a deep knowledge of the local market. BNP Paribas provides its clients access to the world through one of the largest international banking networks, and delivers specialist solutions.BNP Paribas employs over 550 people across Australia and New Zealand with a presence in Sydney, Melbourne, Perth, Auckland and Wellington.
Give feedback