Banco Santander, S.A.
Find contact information of Banco Santander, S.A.: official web-site, address, phone numbers, products, reviews about bank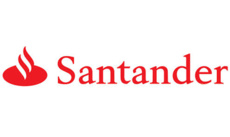 Head office's address:
Level 27 420 George St, Sydney, NSW 2000
Phone:
61-2-9247-4747
Mail address:
Level 27 420 George St, Sydney, NSW 2000
Web-site:
www.santander.com
Banco Santander, S.A. network:
Banco Santander, S.A. in social networks:
More about bank
Santander remained the largest bank in the eurozone in 2014, with attributable profit of 5.8 billion euros (+33%). It is the eleventh largest bank in the world in terms of market capitalisation: 88.041 billion euros.The Santander Group has a balanced geographical spread across its top ten markets, where it enjoys impressive market shares: Spain, Germany, Poland, Portugal, the United Kingdom, Brazil, Mexico, Chile, Argentina and the United States. It also has significant shares of the Uruguayan and Puerto Rican markets, consumer finance businesses in other European countries, and operations in China through its wholesale and consumer finance business.Santander's global business divisions also develop products that are distributed through the Group's commercial networks to meet the needs of customers around the world.
Give feedback
Funny video
2-year-old kid likes to throw. Look what happened when his parents bought him a basketball ring!