G&C Mutual Bank
Find contact information of G&C Mutual Bank: official web-site, address, phone numbers, products, reviews about bank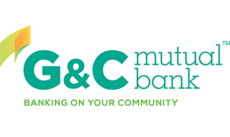 Bank group:
Head office's address:
Level 25, 201 Elizabeth Street, Sydney
Contact center:
1-300-364-400
Mail address:
PO Box A253, Sydney South NSW 1235
Email:
Bank Details:
Web-site:
www.gcmutualbank.com.au
G&C Mutual Bank network:
More about bank
G&C Mutual Bank is owned by the members – everyday people – instead of external shareholders. Every year G&C Mutual Bank hold an Annual General Meeting, where all members have the opportunity to come along and have a say in the running of G&C Mutual Bank. As we don't need to pay external shareholders, we can provide improved financial solutions, better facilities and competitive interest rates on savings and loan products to our members, and participate in community and partner activities benefiting everyone! Our Local Business Managers regularly attend events and outings to offer support and also introduce G&C Mutual Bank and its benefits to any new members. That is the G&C Mutual Bank difference.
Give feedback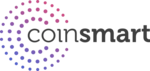 The Most Trusted Way to Buy Bitcoin