Disney+ pay TV Plans
The cheapest and best TV plan of Disney+ with high quality channels for customers: compare cost of all existing and new prepaid Disney+ packages: On-demand streaming.
#
Plan
Periodic fee, $
Periodicity of commission
Free trial access

On-demand streaming
4K/UHD
Maximum video quality
A list of all Disney+ TV plans is offered to your attention. Here you can compare the provider's fee and commission and choose the most suitable package of services. All Disney+ plans are sorted by periodic fee level. This is an important parameter that influences consumer choice, but you should also pay attention to other parameters such as periodicity of commission, free trial access, number of simultaneous streams, maximum video quality (SD, HD, 4K/UHD), offline viewing, content (TV shows, movies). Obviously, a more expensive TV package offers better video quality and more simultaneous streams.
Analyze and compare Disney+ paid TV packages on the Bankchart.com.au!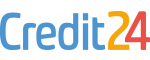 Loan Amounts: $500 - $10,000
Loan terms: to 36 months