TV plans in Australia
You can compare home TV packages and find the cheapest Australian pay TV providers. Our pay TV guide will help you choose the most suitable plans for TV and Streaming services
TV plans of popular providers
Pay TV is a term that refers to subscription television services that are provided using digital cable and satellite. Digital television is a modern technology for transmitting, processing and storing a television signal in digital form. Thanks to new technologies, each subscriber has the opportunity to watch movies, TV series and other programs in good quality. The list of available channels depends on the service package and provider.
On this page, you can compare the cost of monthly digital cable and satellite TV usage in Australia. Here are various TV packages from leading providers. With our rating, you can choose a cheap digital TV package and save your personal budget.
When choosing a pay TV you should pay attention to the following parameters: periodic fee, periodicity of commission, free trial access, number of simultaneous streams, maximum video quality (SD, HD, 4K/UHD), offline viewing, content (TV shows, movies).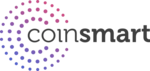 The Most Trusted Way to Buy Bitcoin