Mobile phone plans in Australia
You can compare Australian mobile plans (wireless Internet 4G or 5G, calls, SMS, roaming) and find the best cell phone plan. List of cheap prepaid or contract phone plans with unlimited everything of the largest mobile operators in Australia
Mobile plans of popular mobile operators
Area codes for biggest cities
What is the cheapest mobile phone plan in Australia?
If you are looking for a cheap phone plan, use our service to compare the mobile plans of the best operators. Choosing a mobile operator is a crucial step, which determines the amount of monthly communication costs. Modern mobile operators offer not only call services, but also mobile 4G, 5G Internet. In addition, the operator's coverage map is important for consumers, which affects the quality of the services offered.
Therefore, if you are looking for a good mobile operator, decide, what is your priority - calls inside or outside the network, calls in roaming, unlimited and high-speed mobile Internet. Naturally, many operators offer comprehensive tariff plans that include all of the above options. By clicking on the name of the mobile operator, you will see a comparative table of all tariff packages, and you can choose the most favorable terms of service. In addition, you will find answers to such important questions: which mobile operator is the cheapest, which operator is better for mobile Internet, which operator is better in roaming or international calling, what is the best prepaid mobile plan in Australia.
Compare rates and choose the best and cheap sim plan for mobile phone with unlimited data at Bankchart.com.au!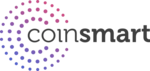 The Most Trusted Way to Buy Bitcoin