Woolworths
Find contact information of Woolworths: official web-site, address, phone numbers, products, reviews about bank
Bank group:
Head office's address:
Bella Vista, New South Wales
Bank Details:
Web-site:
www.woolworths.com.au
Woolworths network:
More about bank
Woolworths Supermarkets (trading as Woolworths and colloquially known as "Woolies") is an Australian supermarket/grocery store chain owned by Woolworths Limited. Founded in 1924, Woolworths along with Coles forms a near-duopoly of Australian supermarkets accounting for about 80% of the Australian market. Woolworths mostly specialises in selling groceries (vegetables, fruit, meat, packaged foods, etc.), but they also sell magazines, DVDs, health & beauty products, household products, pet and baby supplies and stationery items. Woolworths currently operates 1000 stores across Australia: 976 Supermarkets and an additional 19 convenience stores carrying the same logo.
Give feedback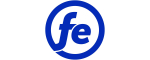 Loan Amounts: $500 to $1,900
Loan terms: 3 to 12 months
Easy and quick 5 min application
No Paper Needed
No Credit Checks