Coles
Find contact information of Coles: official web-site, address, phone numbers, products, reviews about bank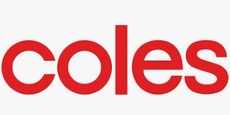 Head office's address:
Hawthorn East Victoria
Web-site:
www.coles.com.au
Coles network:
Coles in social networks:
More about bank
Coles Supermarkets Australia Pty Ltd, trading as Coles, is an Australian supermarket, retail and consumer services chain, headquartered in Melbourne as part of the Coles Group. Founded in 1914 in Collingwood, Melbourne by George Coles, Coles operates 807 supermarkets throughout Australia, including several now re-branded BI-LO Supermarkets. Coles has over 100,000 employees and, together with rival Woolworths, accounts for more than 80 per cent of the Australian market.
Give feedback
Funny video
2-year-old kid likes to throw. Look what happened when his parents bought him a basketball ring!