Bank of Sydney
Find contact information of Bank of Sydney: official web-site, address, phone numbers, products, reviews about bank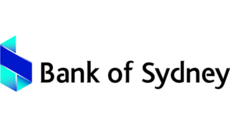 Bank group:
Head office's address:
62 Pitt Street, Sydney NSW 2000
Contact center:
61-139-500
Mail address:
62 Pitt Street, Sydney NSW 2000
Email:
Bank Details:
Web-site:
www.banksyd.com.au
More about bank
Bank of Sydney has been operating in Australia under a full Banking Licence since April 2001. Bank of Sydney, with its various distribution channels across Australia and branches in Sydney, Melbourne and Adelaide, aims to offer its customers true and personal relationship banking as well as competitive products and services to help them reach their financial goals. We are committed to treating each customer as a VIP providing them with direct access to everyone in our team. We work closely with our customers to understand and exceed their individual needs with the aim of achieving our vision to become Australia's only true relationship Bank. The Bank is constantly working to meet the changing needs of our customers by offering new and competitive retail and commercial banking products. Bank of Sydney also offers a highly experienced Trade Finance Division with an in-depth understanding of the Middle Eastern, North African and Mediterranean regions, as well as other countries, providing our customers with a high quality, personalised service.
Personal services
Business services
Answers to popular questions from bank customers of Bank of Sydney
Give feedback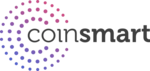 The Most Trusted Way to Buy Bitcoin