St. George Bank ATM 11 Bay Drv in Sydney
Address, opening hours and location on the map of St. George Bank ATM in Sydney by address 11 Bay Drv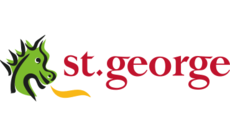 City:
Contact center:
Web-site:
www.stgeorge.com.au
Nearest ATMs of other banks:
Personal services
Business services
Search on the map
Give feedback
The nearest ATMs within 1 km. from 11 Bay Drv in Sydney
#
Bank
Address and Location
Contact center and Access

Commonwealth Bank of Australia
Monday: 08.00-20.00 Tuesday: 08.00-20.00 Wednesday: 08.00-20.00 Thursday: 08.00-21.00 Friday: 08.00-20.00 Saturday: 08.00-20.00 Sunday: 08.00-19.00
Funny video
2-year-old kid likes to throw. Look what happened when his parents bought him a basketball ring!