The TOP - 26 personal loans for 1 year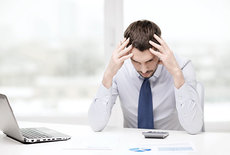 Bankchart.com.au has surveyed the terms of the offered personal loans for 1 year in the national currency. Our website's analysts have studied the loan offers from all Australian banks.
As of 18 January 2019 the loans under review have been offered by 26 banks. The average comparison rate under such loans equals 15,72 % p.a. The total number of the loan programs available for the specified loan terms is 61.
The most affordable personal loan is offered by G&C Mutual Bank. The comparison rate under "Secured Equity Line of Credit" loan program constitutes 5,72 % p.a. The table below shows the best offers by each bank selected by Bankchart.com.au (in terms of costs) for the aforementioned terms.
The TOP -26 personal loans loan programs for 1 year, as of 18 January 2019
#
Bank
Comparison Rate, %
More Info
To view the up-to-date rating of the personal loans at our website, click here.
Reference:
Comparison Rate means quoted interest rate adjusted subject to non-recurring and periodical fee, if applicable.
Funny video
2-year-old kid likes to throw. Look what happened when his parents bought him a basketball ring!
Do not miss a new rating!