The TOP - 12 business overdrafts
11.11.2021
Bankchart.com.au has surveyed the terms of the offered business overdrafts for termless in the national currency. Our website's analysts have studied the loan offers from all Australian banks. Review date - 11.11.2021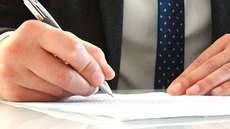 As of 10 November 2021 the loans under review have been offered by 12 banks.   The average interest rate under such loans equals 8,19 % p.a. The total number of the loan programs available for the specified loan terms is 23.
The most affordable business loan is offered by Heritage Bank. The comparison rate under "Overdraft Facilities - Residential Security" loan program constitutes 3,75 % p.a. The table below shows the best offers by each bank selected by Bankchart.com.au (in terms of costs) for the aforementioned terms.
The TOP-12 business overdrafts loan programs for termless, as of 10 November 2021
To view the up-to-date rating of the home loans at our website, click here.