My advice to first home buyers – get in early while property investors are spooked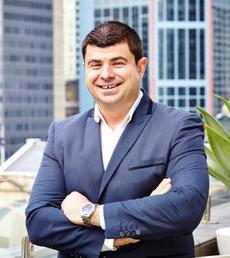 Steve Jovcevski, Author at The Mozo Blog
Now that the Federal Budget is out in the open, I've been thinking about what it means for first home buyers with deposits ready, waiting to buy property. There's a lot of conflicting information out there in the media, from analysts such as Citi predicting that Aussie house prices could plummet by as much as 7% in the next 18 months to credit ratings company Moody's expecting housing affordability on the East Coast to worsen
If my years in property investing have taught me anything, it's that timing matters. So if you're ready to buy as a first homeowner, I urge you to act sooner rather than later. Right now, you're in a better position than the risky investors the Australian Prudential Regulation Authority (APRA) is clamping down on. Here's why:
Banks like first home buyers
Let's start with one of the biggest advantages you have over property investors as a first home buyer: access to lower interest rates. It hasn't always been the case, with interest only investors enjoying the same rates as everyone else only a few years ago. However, today the average rate for investors on interest only loans is 4.92%, whereas for owner occupiers paying both the interest and principal it's only 4.45%.
The reason why there is such a disparity, is because the banks are scrambling for owner occupier loans, as APRA won't let them grow their investor lending portfolio past the 10% mark every year. Think about it from the perspective of mortgage lenders, they want you on the books because you look good on paper and give them more scope to let investors in.
You'll have more of a chance at auctions
I get it, you're sick of being outbid by investors. Well my hunch is that over the next few months you'll enjoy those weekend auctions again. Once the banks start rejecting interest only loan applications (and mind you, some already have), we'll see less investors in the market. Keep in mind, there are many investors out there sitting on five year interest only loans, and once their contract is up and the banks refuse to let them extend the interest only period, they'll most likely need to sell up, as paying both the interest and principal will be too expensive.
Could this be a catalyst for house prices to fall? Potentially. According to Core Logic, Sydney auction clearance rates dipped slightly in April, month on month so it could happen.
The Australian housing bubble is real (for some)
There's been plenty of talk about a property bubble in major cities like Sydney and Melbourne. While I don't agree that these markets are floating in big housing bubbles I will tell you this – property investors buy when they're confident that prices will go up, and right now that's winding down (if the drop in auction clearance rates mentioned above is anything to go by).
The housing market has hit a plateau which is good news for you rather than property investors. It's all about the mentality rather than the reality. I expect that in a couple of months, investors will realise that the sky hasn't fallen down, they'll pick up their confidence and buy aggressively once again. Take the opportunity to buy in while investors are spooked, because it could be a different story six months down the track.
The Federal Budget has your back
The Treasurer, or "Sco Mo" as some like to call him has copped some flack for saying that negative gearing is here to stay. Leaving that aside, I do believe that the number of changes headed our way, such as the vacant property tax which penalises foreign investors who leave their properties unoccupied for more than six months in a calendar year, could ease housing affordability.

My advice to you is this: if you think ScoMo's pre tax incentives dubbed the First Home Super Savers Scheme will encourage you to save, take advantage of it now and get your home deposit sorted, before you find the incentive pushes more buyers into the market and prices up once again.
If you're at the stage where you're looking to secure your home loan pre-approval, we have a home loan comparison hub that pulls up some of the best deals into the one place. Good luck!
Funny video
2-year-old kid likes to throw. Look what happened when his parents bought him a basketball ring!
Do not miss a new rating!