Commonwealth Bank of Australia branch 109 Albert St in Brisbane
Address, phone numbers, opening hours and location on the map of Commonwealth Bank of Australia branch in Brisbane by address 109 Albert St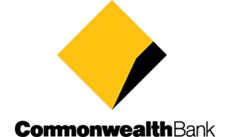 City:
Contact center:
Phone:
(7) 3221 7561, (7) 3070 0318
Opening hours:
Monday: 10:00AM - 4:00PM Tuesday: 10:00AM - 4:00PM Wednesday: 10:00AM - 4:00PM Thursday: 10:00AM - 4:00PM Friday: 10:00AM - 4:00PM Saturday: Closed Sunday: Closed
Web-site:
www.commbank.com.au
Personal services
Business services
Search on the map
Give feedback
The nearest banks within 1 km. from 109 Albert St in Brisbane
#
Bank
Address
Phones and opening hours

National Australia Bank
Available: "Mon-Thu 9.30am-4.30pm
Fri 9.30am-5.00pm
Sat 10.00am-3.00pm"
Funny video
2-year-old kid likes to throw. Look what happened when his parents bought him a basketball ring!