Australia and New Zealand (ANZ) branch 306 Pacific Hwy in Sydney
Address, phone numbers, opening hours and location on the map of Australia and New Zealand (ANZ) branch in Sydney by address 306 Pacific Hwy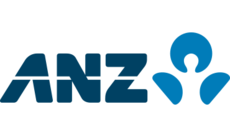 City:
Email:
BranchLindfield-2323@anz.com
Nearest branches of other banks:
Personal services
Business services
Search on the map
Give feedback
The nearest banks within 1 km. from 306 Pacific Hwy in Sydney
#
Bank
Address
Phones and opening hours

Commonwealth Bank of Australia
(2) 9416 8811, (2) 9415 6936
Monday: 9:30AM - 4:00PM Tuesday: 9:30AM - 4:00PM Wednesday: 9:30AM - 4:00PM Thursday: 9:30AM - 4:00PM Friday: 9:30AM - 5:00PM Saturday: Closed Sunday: Closed

National Australia Bank
Available: "Mon-Thu 9.30am-4.00pm
Fri 9.30am-5.00pm"
Funny video
2-year-old kid likes to throw. Look what happened when his parents bought him a basketball ring!