Macquarie Bank
Find contact information of Macquarie Bank: official web-site, address, phone numbers, products, reviews about bank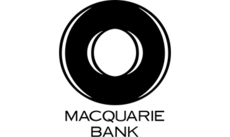 Head office's address:
Level 16A Central Plaza One, 345 Queen Street, Brisbane QLD 4000
Phone:
61-2-8232-3333
Fax:
61-2-8232-9999
Mail address:
GPO Box 2520 Sydney NSW 2001
Web-site:
www.macquarie.com.au
Macquarie Bank network:
Macquarie Bank in social networks:
More about bank
Macquarie Group is a global financial services provider with offices in 28 countries.Our breadth of expertise covers advisory and capital markets, trading and hedging, funds management, asset finance, financing, research and retail financial services. The diversity of our operations, combined with a strong capital position and robust risk management framework, has contributed to our 46-year record of unbroken profitability.
Personal services
Business services
Give feedback
Funny video
2-year-old kid likes to throw. Look what happened when his parents bought him a basketball ring!